Saturday, December 17th, 2011-Sunday, January 8th, 2012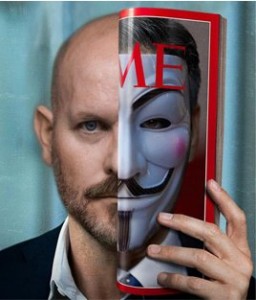 …a benefit exhibit in support of Occupy Wall Street
Works for $99, $9.99 & .99¢
Organizer: Tatiana Veneruso  • Exhibition Concepts: Lizzie Zucker Saltz
Organizer's Statement:
We are the 99%. This is our collective voice. We have something to show you. This is what democracy looks like…
Inspired by Occupy Wall Street movement, we are coming together to share our stories and raise awareness of a collective dissatisfaction with the socioeconomic state of our country and its increasingly imbalanced distribution of wealth.* Alarmingly, our democracy is rapidly losing the capacity to be "for the people, by the people."
We are harnessing the power of artistic expression as a means of peaceful protest.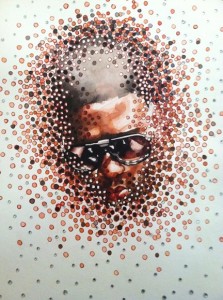 The artists in this exhibit come from many different walks of life and work in all media: 2D, 3D, video, installation and performance.
The majority of the proceeds* will benefit Occupy Wall Street protest organizations, providing support for food, supplies and legal fees.
Transparency – Sustainability Statement:
*Some of the proceeds will be shared with any artists who opt for a 60-40 split as well as 10% to recoup ATHICA's costs, the hosting non-profit art organization.
Participating Artists
Anonymous • Jeremy Ayres • Samantha Barton • Taylor Bareford • EdBurmila • Melissa Ann Clark • Tobiah Cole • Kim Deakins • Savvy Dee • Laurel Denham • Gretchen Elsner • John English • Will Eskridge • Ryan Ford • Luke Fields • Jason Lee Gimbel • Brock Gordon • BrianHitselberger • Jeremy Hughes • Jasey Jones • Missy Kulik & Raoul Cruz • Liz Ladd • Jeff Owens • William Palmer • Sandy Parsons •Havivah Z. Saltz • The Sartoris • Noah Saunders • Michael Scoggins • Jul & Justin Sexton • Jessica Smith • Patrick Spague • Erica Strout • Pete Talbot • Emmanuel
Taati • William Urmson • Zuzska Vaclavik • Tatiana Veneruso • Showyn Walton • Mike White • Lauren Williamson • Judi Wright 
& contributors to the 99¢ wall.
We recommend you get your information from the source:
Common Dreams: OCCUPY Overview by Jurist:
The Future of the Occupy Movement