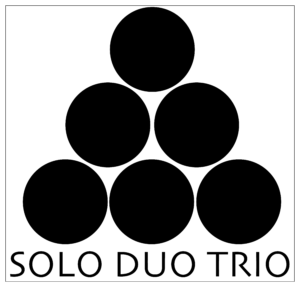 SHOW YOUR WORK AT ATHICA | ARTISTS AND CURATORS WANTED
ATHICA calls all artists working in any media with a cohesive body of work to apply to exhibit their work. All work is worthy and challenging, progressive, and innovative work is welcome. Proposals from curators and curatorial teams are also welcome. Proposals will be reviewed and selected by the ATHICA Exhibitions Committee for placement in small group (Duo or Trio) or individual (Solo) shows at either the main gallery in the Leathers Building at 675 Pulaski St., Athens, GA or ATHICA@Ciné, our downtown satellite location at Ciné Arthouse Cinema at 234 W Hancock Ave.  The annual deadline for application ends on June 30th.

Required Application Materials
Completed Application Form: https://forms.gle/umV9Z78UaBJ4cu4R9
Including the following:
Artist statement (curatorial statement) about the body of work (proposed exhibition)
CV (artist or curators)
Brief artist's / curators' bio
10-15 high quality JPG/JPEG/PNG images or video links for consideration combined into a single Word document or PDF. Please label each item with a brief description, title, and date.

Example: "Painting, Oil and Pastel, Sunset on the Rhine, 2019″
Example:  "Video, 15 minutes, Banana Peel, 2020″
Completed $10 Application Processing Fee:
https://form.jotform.com/200654545433149
Only applications with paid fees will be considered. If you need an application fee waiver, please contact info@athica.org.
If Selected for Exhibition
The artist will be offered an opportunity as part of a duo or trio group exhibition in the main ATHICA location or a solo exhibition at ATHICA@Ciné.  In the event that the artist declines the offered date and location, they may ask to go back into the pool for consideration in another cycle.
675 Pulaski St. Duo-Trio Exhibitons are collaboratively curated by the ATHICA Exhibitions Chair and the artists.  Generally these exhibitions are on view for about a month. ATHICA provides a small artist stipend to help with transportation and shipping. ATHICA provides a reception for the artists.
Ciné Solo Exhibitions are artist-self-curated, are up for two months, and installed/deinstalled by the artist. Receptions are to be hosted by the artist with beverages available through the Ciné cash bar. Complete Guidelines for Solo exhibitions: ATHICA@Ciné Gallery Artist Guidelines
Artist responsibilities for exhibitions include:

Completion of a loan and exhibition agreement outlining all terms and guidelines
Provision of any additional information needed for promotional purposes
Preparation of artwork in accordance with guidelines (framing or other professional presentation of work required; subject to ATHICA's review)
Co-promotion of exhibition on artist's social media accounts
Donation of 30% of any sales to ATHICA, or,  ATHICA and Ciné via ATHICA, which will handle the donation-sharing with Ciné
Deadlines and Application:
Deadline for 2025-26: June 30, 2024
Deadline for 2026-27: June 30, 2025
Application Form: https://forms.gle/umV9Z78UaBJ4cu4R9

Application Fee: https://form.jotform.com/200654545433149