September 17 @ 7:00 pm

–

10:00 pm
Join us for a great evening of interesting music. Doors open at 7. $10 suggested donation; all are welcome regardless.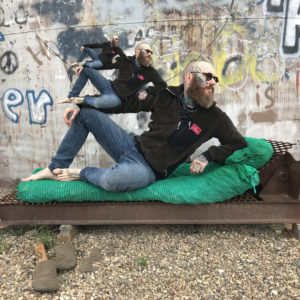 Killick Hinds lives in Athens, Georgia. His music is Appalachian Trance Metal made on unusual stringed instruments with an emphasis on unquantifiable rhythms, intuitive intonation, and shamanistic ROYGBIV. The primary sonic influences on Killick are animals, wind, water, fire, electrical hum, and silence. Pop-culture mashups and ancient and obscure forms infuse his music; the effect more closely resembles speech patterns and emotionally-drawn architecture than it does conventional Western music. Despite its eclectic nature the sounds are surprisingly familiar and accessible to audiences of all ages and levels of musical involvement. More than 200 Killick albums can be found through www.killick.me.
Daniel Levin / A. Eithne Hamilton Duo
Cellist Daniel Levin is "one of the instrument's most brilliant contemporary practitioners" (The Wire). He was born
in Burlington, Vermont, and began playing the cello at the age of six. In 2001, he graduated with a degree in Jazz Studies from the New England Conservatory of Music and arrived on the New York City jazz scene shortly thereafter. Since then, Daniel has developed his own distinctive voice as a cellist, improviser, and composer. Ed Hazell noted, upon release of Levin's first record as a leader, that "Cellist Daniel Levin is a major new voice on his instrument and in improvised music." Elements of European classical music, American jazz, microtonal and new music, and European free improvisation all figure prominently in his unique sound. As leader or co-leader, he has released more than 20 albums, which can be found on Clean Feed, HatOLOGY, Not Two, Trost, Riti, and various other record labels. Daniel is a REMIC Artist Endorser.
A. Eithne Hamilton is a performing artist and dance educator whose original choreography and film work has been
featured at a variety of venues across the U.S. and in South America. Describing her movement as dance-based and technique-oriented, she says that her work is "situated within the intersections of expressionist dance theater, experimental and improvisational performance art,and postmodern dance." She enjoys engaging in layered, multimedia performances, and she is committed to performing in "site-specific, immersive environments that disrupt the experience of daily life and become a bridge to a world that I find more interesting." Based in Asheville, NC, Eithne has taught at numerous schools and arts festivals across the state; in 2009, she founded the Pipsissewa Movement Project as a vehicle for fostering collaborations and open-ended relationships among people in the performing arts — musicians, visual artists, street artists, and members of her own family. www.daniel-levin.com https://pipsissewamovementproject.wordpress.com