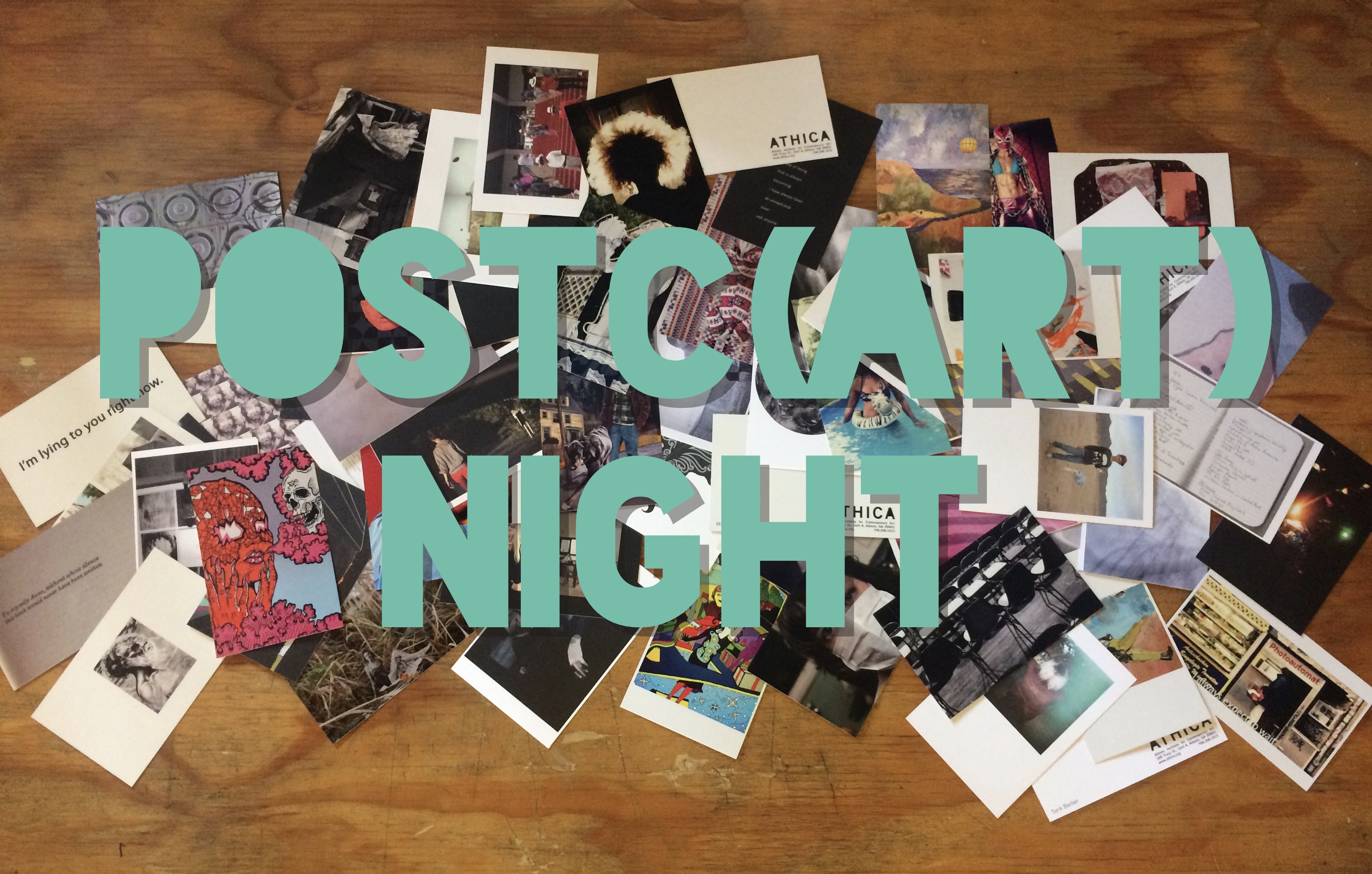 RESCHEDULED: Thursday, March 23, 6–9pm
Who says contacting your elected representives has to be a drag? We at ATHICA cordially invite you to a fun evening of music and friends to write to your representatives on artist-made postcards. Government funding for the arts (specifically the National Endowment for the Arts and the National Endowment for the Humanities) is currently at risk for major cuts—at worst, total dissolution— under the current administration. If you've got something to say about it, join us!
We will have educational information (concerning government and public arts funding), music, and refreshments to share. Plus…
New artist-made postcards donated by local artists Erin Lovett, Catherine Clements, Margot Ecke, and Madeline Bates
Postcards from ATHICA's 2013 CONTENT exhibition
DIY postcard design station
Addresses for Georgia's elected representatives
Free postage! ATHICA will take responisbility for all stamps and mailing of your postcards.
Save