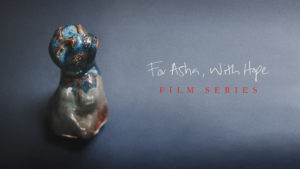 Saturday, March 6, 2021 at 7:00 PM
All Are Welcome, Free, Drop-in, Limited Access, Masks Required, Program Repeats
Join LeeAnn Peppers in the ATHICA gallery as she hosts a screening party for her collaborative project the "For Asha, With Hope Film Series," a cross-genre, multidisciplinary video series scored by her musical album of the same name, in which she meditates on the loss of a close friend to cancer during her college years.
For the project, which was supported in part by an Athens Cultural Affairs Commission Arts In Community Resilience Award. she worked with eight different artists, who each selected a song from the album which they felt drawn to interpret and represent in their individual mediums. The series will be shown in its entirety at ATHICA to celebrate the album release and the premiere of the eighth and final video, an animation by popular artist Eli Saragoussi, which will play simultaneously in the gallery and on Peppers' YouTube channel.  Limited edition vinyl copies of the record will be available for purchase during the event.
Participating Artists/Videos in Order
Side A, Released October 2020
Taylor Chicoine: Still
Lauren Fancher: Maryland
Patrick Morales: Mansfield, Ohio
LeeAnn Peppers: Smoke Rings
Side B, Released February-March 2021
Clay Brantley: Sunday Morning
Alisha Mullenax: The Last Time We Spoke
Liz Maney: The Fire of Love
Eli Saragoussi: Black Feather, Golden Eye (premiering Saturday, March 6 at 8:00 PM)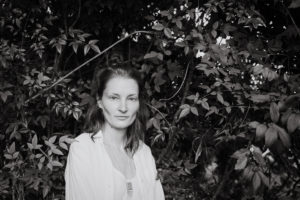 More About LeeAnn Peppers
LeeAnn Peppers is an artist based in Athens, Georgia. Her creativity dons such monikers as singer-songwriter, poet, bookbinder, and filmmaker. She has a bachelor's degree in Interpersonal and Public Communication from Toccoa Falls College.
Bandcamp: https://leeannpeppers.bandcamp.com/
Spotify: https://open.spotify.com/artist/leeannpepper