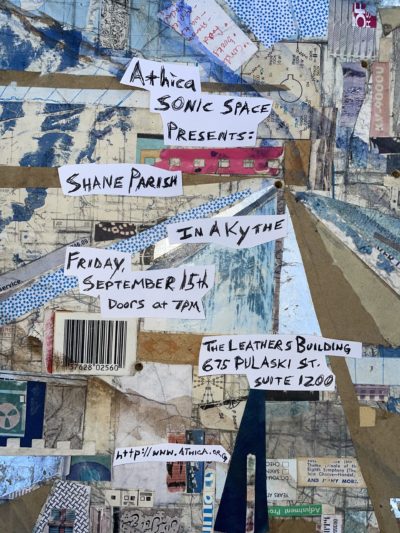 Friday, September 15,  2023. Doors open at 7:00 PM
Donations to the musicians appreciated
This month's edition of Sonic Space presents:
SHANE PARISH Self-taught guitarist communicating through emotion, unexpected melodicism, technical whimsy, a nuanced sense of form and rich timbre variety.
IN A KYTHE Drone project of Lydian Brambila featuring cello loops and field recordings.